Publikováno: 14.09.2021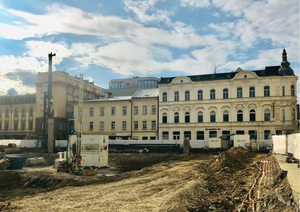 Building work at Nové Lauby has begun
The Nové Lauby residential complex has become a synonym for the transformation that Ostrava's city center will undergo in the upcoming years. In accordance with the City's strategic goal of revitalizing Ostrava's historic core, the complex will attract new permanent residents who will help to breathe life into the city center even when the shops and offices are shut.
The residential complex is being built on a formerly vacant site, where buildings used to stand before they were demolished due to their poor technical condition. The site is bounded by four streets: Muzejní, Velká, Dlouhá and Pivovarská. The complex will consist of five conjoined buildings sharing an inner atrium area, with a multifunctional ground level (including shops and services) and an underground parking garage. By filling a long vacant lot, the project will restore the original urban structure at the site.
The complex has been designed by the studio ZNAMENÍ ČTYŘ – ARCHITEKTI S.R.O. and the building work has been contracted to a private investor, the BBB Nové Lauby consortium.
An archaeological survey was carried out at the site from 2019 to 2021, and building work began at the end of July this year. Construction will be completed in 2024 when the complex will welcome its first residents.
On completion, the City of Ostrava will purchase 31 apartments from the investor (out of a total of 85 apartments), plus 119 parking spaces and 17 cellar units. The City-owned apartments will not be sold off, but will instead be offered for rental. The parking spaces will serve not only residents but also the general public.
For more information on the project see HERE.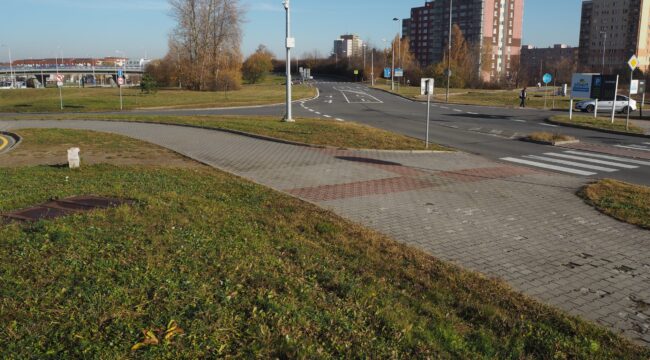 The Dubina terminal wil...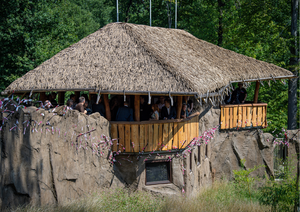 The latest project at O...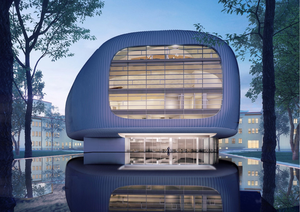 Ostrava's concert hall ... Revitalized historic sl...