Publikováno: 15.09.2022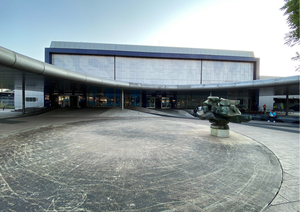 What are the City's plans for the space outside Ostrava's main station?
Ostrava's main railway station is a major rail transport hub, and its importance is set to grow even further with the planned construction of a high-speed rail line and the complete modernization of the station (a project that will be implemented by the national railway authority, which operates the station). To complement this project, the City of Ostrava is planning extensive improvements to the public space directly in front of the station.
During the past 15 years, several studies have been produced proposing future changes to this public space. One of them proposed creating a transport museum, which was to be located in a building facing onto the area outside the station. However, this building eventually proved inadequate for the museum's purposes. The architectural studio Casua is currently drawing up a new study for the City.
A draft version of this study was recently presented to and debated by City representatives and other experts at Ostrava's Municipal Studio for Urban Planning and Architecture (MAPPA). At the core of the concept is the increasingly important role that the station will play as a multimodal interchange combining rail transport, buses (both local and regional), trolleybuses and tram services. After the modernization of the railway station and its connection to the high-speed line, rail passenger numbers are expected to rise from 8 800 to 14 000 per day.
The area in front of the station is currently dominated by the tram terminus loop. This will be relocated and modified to allow full barrier-free passenger access. At a later date, following the completion of the planned extension of Skladištní Street, the tram loop will be relocated again to a site near the Černý Potok stream. The entire area will become a modern city quarter, organically connected to the historic centre of the Přívoz district (designed by the Viennese architect Camillo Sitte at the turn of the 20th century). The current station building – built in the 1960s, and a fine example of the so-called Brussels style – will be preserved, including the canopy over the entrance area. Pedestrian routes will be on two levels – at ground level (for routes between individual buildings and access to/from the surrounding area) and at the upper-floor level (for access to the platforms and the underground parking garage).
Photo: MAPPA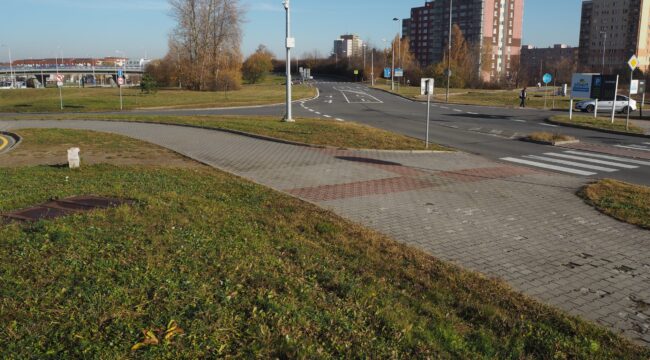 The Dubina terminal wil...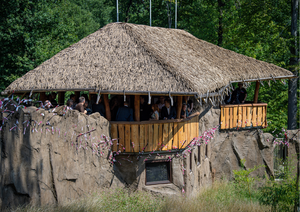 The latest project at O...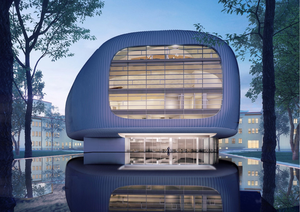 Ostrava's concert hall ... Revitalized historic sl...