Publikováno: 07.01.2022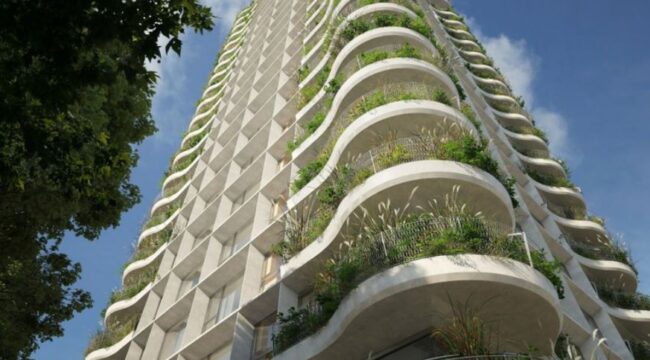 We are seeking an investment partner for architect Eva Jiřičná's reconstruction of the "skyscraper"
At its December 2021 session, Ostrava's City Assembly approved the plans to sell the building on Ostrčilova Street known locally as the "skyscraper" (including the drafts of the relevant contracts). On 14 December 2021, the City Council decided to announce a public tender for the reconstruction of this high-rise landmark. The project has been designed by the world-renowned Czech architect Eva Jiřičná and Petr Vágner at their AI DESIGN studio. This is the second time that the City has chosen the public-private partnership model for an architectural project; this form of cooperation has proved successful at the Nové Lauby residential complex in the city centre. A partnership of this type involves the City (which draws up a framework plan for the entire project and provides the necessary real estate) and a private sector investor, which elaborates the project in detail and implements it. As part of the deal, the City commits to buy back part of the completed development (in this case 15 apartments and 90 parking spaces). The developer thus has a very strong starting position, as the City's buyback is contractually guaranteed, while the City benefits by acquiring new apartments and parking spaces without having to commit itself to large volumes of investment funding over a lengthy period.
Interested parties can find detailed information about the tender on the City's official noticeboard and at the website pozemky.ostrava.cz . The deadline for bids is the end of March 2022. We are also offering a tour of the site at 10 a.m. on 14 January.
The framework proposal from the AI DESIGN studio will retain the basic fabric of the "skyscraper" and convert it for primarily residential use; there will be 70–85 apartments plus parking for 165 vehicles. The complex will be entirely barrier-free, and the ground floor will contain commercial premises. There will also be a comfortable modern reception area, as well as a viewing terrace and commercial premises on the top floor.
Though investors must retain the key architectural features of AI DESIGN's framework proposal (both in the building itself and the parking garage), they will be responsible for elaborating detailed plans for the reconstruction and the garage according to their own individual specifications – and the winner of the tender will also be responsible for the implementation of the entire project.
For more information about the actual call for tenders see: https://land.ostrava.cz/calls/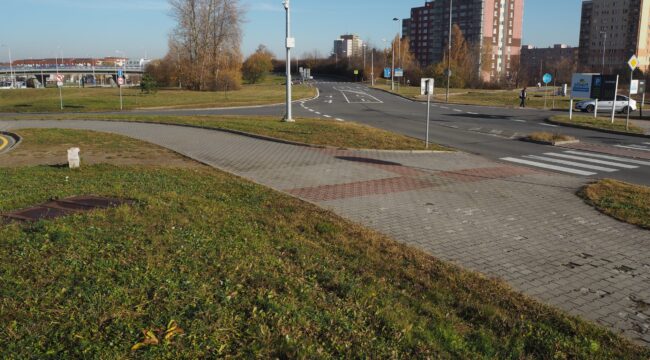 The Dubina terminal wil...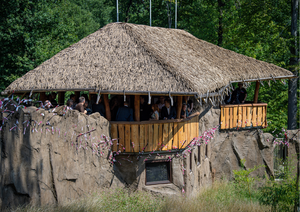 The latest project at O...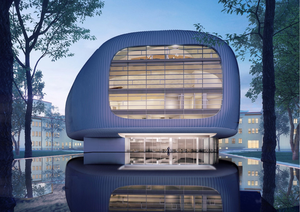 Ostrava's concert hall ... Revitalized historic sl...