Publikováno: 05.12.2021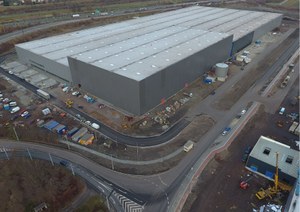 The newly built CONTERA Park Ostrava D1 in Hrušov will be partially robotized
Ostrava's Hrušov district is becoming a magnet for investors. Besides GLP, which began building its logistics park in October on the site of a former chemical plant, work on another logistics centre was already launched in February 2021. The centre is being built on a former brownfield site by the Czech/Slovak developer CONTERA, and it will be one of the largest and most modern logistics facilities in the Czech Republic. The sports equipment retailer Sportisimo will be relocating its distribution centre to the new complex.
CONTERA Park Ostrava D1, whose name refers to the D1 motorway that passes by the site, will be completed in 2023, and according to representatives of the company, all the work is proceeding according to the schedule. The roofs are already complete, as are the industrial floors and the technical infrastructure systems built into the ceilings. Another key phase is now fully underway – the installation of technical equipment.
The largest building at the park (90 000 m2) will be occupied by Sportisimo. It will boast state-of-the-art equipment: the "high bay" section of the building will use robotized systems instead of human workers. Using sophisticated software, goods will be transported from the pick tower (where goods are selected and prepared for dispatch) along 6 kilometres of conveyers. The high bay will be 23 metres tall, making it unique among logistics facilities in the Czech Republic. The pick tower (with five levels) will offer a comfortable working environment thanks to its A/C system and the glazed façade which will let in plenty of natural light.
Besides Sportisimo, CONTERA Park Ostrava D1 will also be home to AT Computers, Plzeňský Prazdroj and VAS Solutions. The park will create over 1 300 new jobs. Contera plans to build halls for warehousing and light industrial production, as well as flexispace buildings, which combine warehouse space with office/commercial premises. The company already runs two other logistics centres in the region: CONTERA Park Mošnov and CONTERA Park Ostrava City, and this year it launched construction work on the Organica smart office building at Nová Karolina in Ostrava's city centre.
Photo: Contera.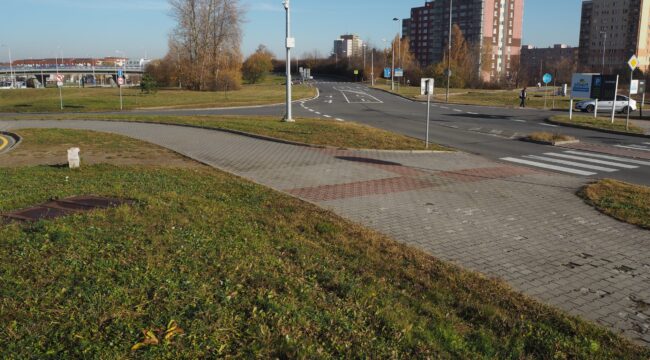 The Dubina terminal wil...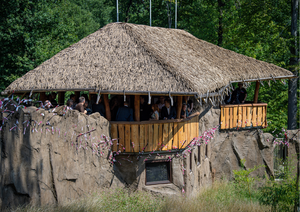 The latest project at O...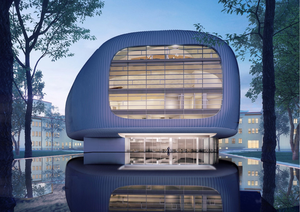 Ostrava's concert hall ... Revitalized historic sl...