Publikováno: 07.01.2022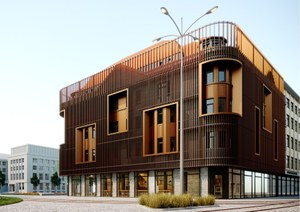 Reconstruction work launched at the former Ostravica-Textilia department store
The former Ostravica-Textilia department store is an iconic building in the heart of Ostrava's city centre, which in the upcoming years will be re-opened to the public following a complete reconstruction. The necessary construction permit has now been issued, enabling work to begin on revitalizing the building, which will become a creative centre incorporating a restaurant and café, a music club, and an auditorium for theatrical performances or conferences. The reconstruction will begin in early 2022, and the work is scheduled for completion by mid-2023, after which the building will be re-opened to the public.
This former fashion store consists of three interlinked buildings each designed by a different architect. The interior of the main part, which includes a famous grand staircase, dates from the 1950s and was designed by the architect Lubomír Šlapeta. The individual parts of the complex have suffered various inappropriate modifications since they were built, detracting greatly from the architectural quality of the original ensemble. The department store was eventually closed in the 1990s. In April 2000, two of the interior floors collapsed during reconstruction work after supporting walls were demolished, and part of the roof also collapsed.
The new owner of the complex is the Ostravica 2020 company, which purchased the site in 2015. The company decided to rescue this historic landmark and carried out essential work to ensure its structural stability. The owner's goal is to restore the building to its former glory, and the company is working in close conjunction with the City of Ostrava and its central municipal district (Moravská Ostrava a Přívoz) to ensure that this goal is achieved. The ground-floor levels of all three buildings will be fully integrated with the adjacent exterior space, a large square (Náměstí E. Beneše) which is set to be revitalized in order to create an attractive public area. The City of Ostrava (via its Municipal Studio for Urban Planning and Architecture MAPPA) is currently holding a competition to find the best design for this revitalization project.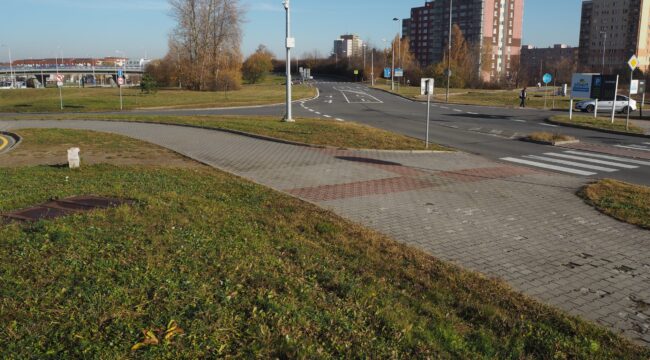 The Dubina terminal wil...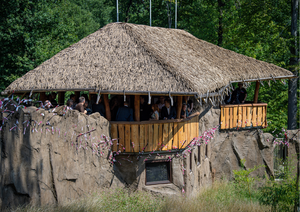 The latest project at O...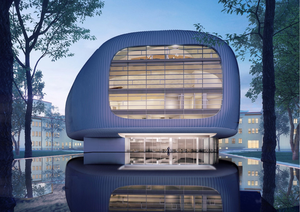 Ostrava's concert hall ... Revitalized historic sl...