Publikováno: 21.12.2020
Quality of Life: Ostrava Success in the international ranking
Ostrava ranks among the European cities with the most visible improvement in quality of life 
The European Commission (EC) recently published the results of a survey of 83 European cities investigating residents' satisfaction with their quality of life – and Ostrava was ranked very highly. 66% of respondents from Ostrava said that quality of life has improved in the city during the past five years – the third best result out of all the cities surveyed. The top five also included Białystok and Gdańsk (Poland), Tallinn (Estonia) and Sofia (Bulgaria).
Ostrava's Mayor Tomáš welcomed the results of the survey: "It's not just our subjective opinion that life in Ostrava has improved during recent years – now an international survey has proved it. Two out of three respondents from Ostrava said that life is better here now than it was five years ago. We're not over-reacting to these results, because it always depends on what your starting-point was, but the survey confirms that we are on the right road, and that it's a road worth following."
The respondents from Ostrava were particularly satisfied with public transport, health care, sports facilities and cultural life. They also consider housing in the city to be affordable – and Ostrava is now working hard to expand the range of rental apartments in attractive city centre locations. Local people said they were satisfied with the amount of greenery in Ostrava as well as with the on-line accessibility of public authorities. They also considered Ostrava to be a good place for seniors to live.
As far as negatives are concerned, Ostrava's people still see air quality as a problem, despite the objective fact that recent years have seen major improvements in this area. People also said that finding a good job was problematic. On the other hand, most of the respondents were satisfied with their current job and financial situation. 700 respondents over age 15 were interviewed in each of the 83 participating cities. Besides Ostrava, the Czech Republic's other representative was Prague.
Hotbed for startups
Improved quality of life is not Ostrava's only recent success in international rankings. Start-up Blink is a respected web portal which evaluates the innovation environment in 1000 cities from 100 countries worldwide, assessing the conditions for the launch and growth of startup companies. The current Start-up Blink rankings show that Ostrava has recently jumped up exactly 100 places to its current 485th place. Ostrava now has by far the fastest-growing startup ecosystem of any Czech city.
Ostrava's outstanding performance in the Start-up Blink rankings is mainly thanks to three years of systematic work by the Moravian-Silesian Innovation Centre (MSIC), a joint venture owned by the City of Ostrava, the Moravian-Silesian Region and local universities. MSIC's mission is to improve the innovation ecosystem throughout the Region.
MSIC Director Pavel Csank commented on the rankings: "Startups from Ostrava – and the Moravian-Silesian Region as a whole – are currently performing excellently not only at a national level, but also in comparison with their European competitors. The development of Ostrava as a hotbed for startups has been recognized in a number of awards, including international surveys. Startups help to give a boost to the business environment in general, contributing to improved quality of life. We're glad that business and innovation are among the City of Ostrava's key priorities, and this focus is already bringing tangible results."
Improvements such as these – better air quality, more urban greenery, more successful innovative companies and attractive job offers, a wider range of affordable housing – are among the aims set out in the City of Ostrava's Strategic Development Plan. This key document was compiled in 2016 via a process of public consultation under the fajnOVA brand, and it currently covers the period up to 2023. The main goal of the Strategic Development Plan is to improve quality of life in Ostrava, which will encourage current residents to stay in the city as well as attracting new people to live here.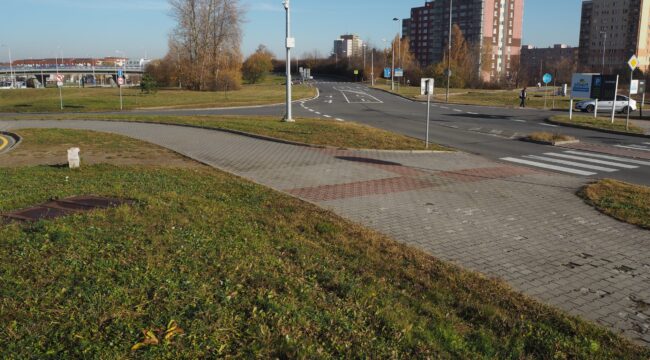 The Dubina terminal wil...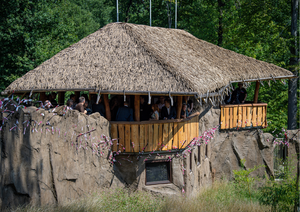 The latest project at O...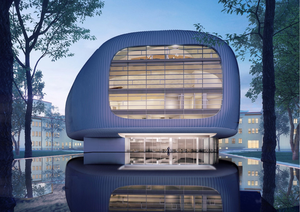 Ostrava's concert hall ... Revitalized historic sl...