Publikováno: 21.06.2021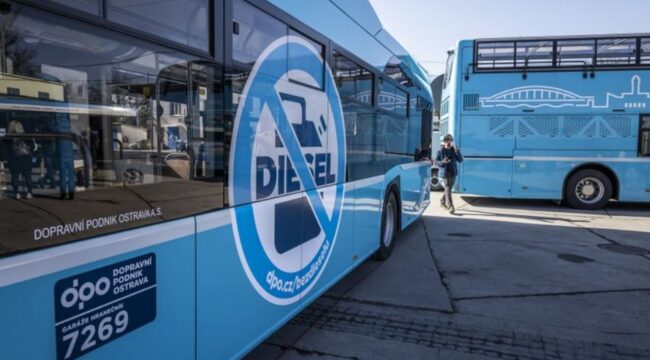 Ostrava's public transport fleet has been fully eco-friendly since April this year
Since this April, Ostrava's public transport system has operated without any diesel-powered vehicles. Ostrava is the first large Czech city to use only eco-friendly vehicles in its public transport fleet.
Ostrava's Mayor Tomáš Macura and the Director of the City Public Transport Corporation (DPO) Daniel Morys symbolically switched off the engines of the last diesel buses on Friday 9 April – ushering in a new era for public transport in the city.
Macura gave more details: "Air quality in Ostrava has been improving for a number of years. Last year, concentrations of airborne particulates reached the lowest levels since measurements began. Besides favourable atmospheric conditions, a further contributing factor has been the effect of the policies implemented by Ostrava's public transport company. These policies include the transition to a fully eco-friendly public transport fleet – a process that began in 2015 with the introduction of the first large batch of CNG buses and has now reached its conclusion with the removal of the last diesel buses from regular services. But this is only the first step on our journey towards building a modern, eco-friendly system. It's an important milestone, but we will be following it up with many more steps. The next stage will include piloting hydrogen-powered buses, integrating our public transport system with shared alternative personal transport options, creating an "on-demand" public transport system, and more. So Ostrava's citizens certainly have plenty to look forward to. Our public transport operator has proved itself to be a technological leader in its field – and I'd like to thank everybody who's been involved in that process."

DPO Director Daniel Morys added: "Ostrava's diesel-free future is the result of several years' efforts by a huge number of people. I'd like to thank them all very warmly. Years ago, when I was appointed Director, I set out my vision for a low-emissions fleet without diesel vehicles, and many of my colleagues felt that would be a very difficult goal to achieve. But today, five years later, I'm proud that I can say: we did it. Of course, it would not have been possible without support from the City of Ostrava and the European Union. I hope that everybody in Ostrava feels proud that we've reached this milestone. Quieter, cleaner, and safer – that's exactly the kind of city we all want. And my colleagues are doing everything they can to achieve that goal."
At the beginning of 2021, the public transport company's fleet consisted of approximately 300 buses, including over 200 CNG and 10 electric vehicles. This March, the company introduced a further 24 CNG buses into service. These eco-friendly buses cover a wide range of parameters and sizes, from standard 12-metre vehicles to articulated buses, minibuses and double-deckers.
The number of CNG and electric buses in Ostrava will continue to rise in the upcoming years. The most recent acquisition of 24 CNG buses, which have recently entered service, has made an important contribution towards this process, and 24 new electric buses will soon join them on the city's roads. The public transport corporation is currently finalizing the charging infrastructure that will enable these electric buses to operate. It will also continue to modernize its fleet with the planned purchase of more partially battery-powered vehicles (trolleybuses and minibuses), and other eco-friendly projects are also being planned.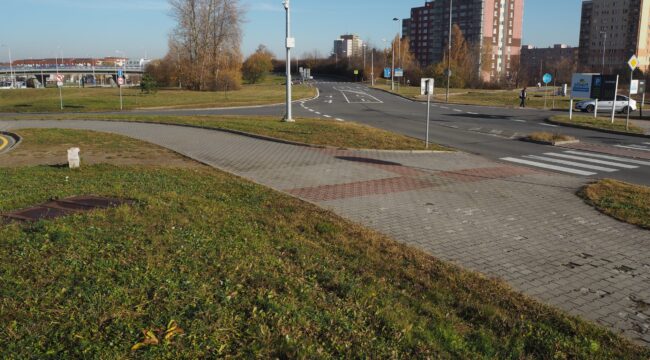 The Dubina terminal wil...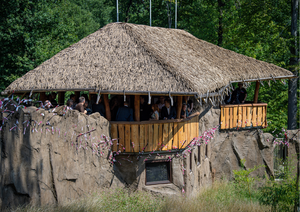 The latest project at O...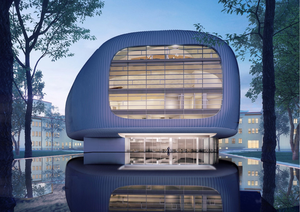 Ostrava's concert hall ... Revitalized historic sl...