Publikováno: 07.09.2021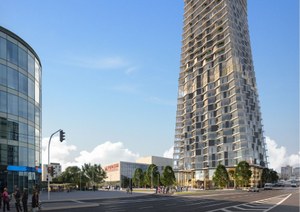 Ostrava will have the Czech Republic's tallest building
The developer RT Torax and the architectural studios Chybík+Krištof & Urban Designers and Anarchitekt have presented their revised proposal for a new skyscraper which will become the tallest building in the Czech Republic. The building will be the central landmark of the emerging Nová Karolina quarter in the city centre. It will have the shape of an hourglass, and the new design differs substantially from the original proposal, which had two separate towers. The other main change is the design of the ground-level areas.
The developer and the City must now agree on amendments to the original purchase contract because the new proposal breaches the current regulating conditions. It will have a larger ground-level footprint than the permitted area, and this will affect road access to the Nová Karolina quarter, meaning that the configuration of the roads will have to be altered. The City Assembly will discuss the annex to the contract at its October session.
The skyscraper will combine a number of different functions. At the top, there will be a viewing deck with restaurants (open to the public), and the building will also include commercial units, entertainment premises, offices (7136 m²), a 4-star hotel (with 242 beds), a congress centre, apartments, and wellness facilities. The height of the skyscraper will be 235 metres, and with 56 floors it will be the country's tallest building. It will also incorporate 624 parking spaces.
The original completion date was scheduled for 2026. The investor has now requested an extension of this deadline by 12–18 months.
A large-scale geological survey (which began in January of this year) has confirmed that the structure is technically viable. The survey was carried out by an international team of architects, geotechnical engineers and specialists in building skyscrapers. The samples were analyzed by geologists, geotechnical specialists and mining engineers. The final assessment was elaborated by a team of experts from Austria and Germany.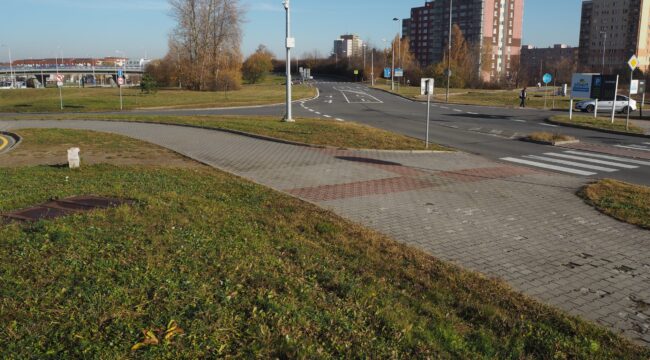 The Dubina terminal wil...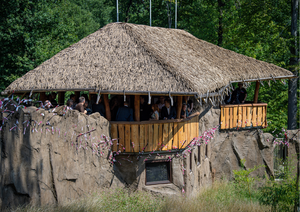 The latest project at O...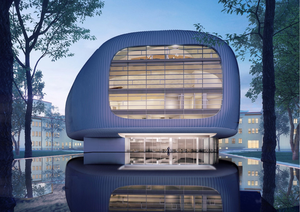 Ostrava's concert hall ... Revitalized historic sl...