Publikováno: 09.02.2022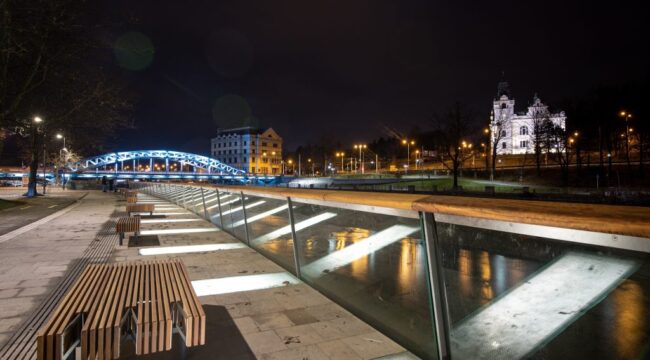 New suspended viewing gallery installed on the Ostravice River embankment
Another part of Ostrava's city centre has now been given a makeover – the embankment along the Ostravice River, which has become an attractive place to stroll and relax. The beginning of 2022 saw the completion of the latest phase in a wide-ranging project to revitalize the embankment. Previous years had brought improvements mainly to the right (east) bank, but last year the focus shifted to the left bank.
The 2021 left bank revitalization project was divided into two sections: from the Sýkora Bridge to the footbridge at the Silesian Ostrava Castle, and further north towards Na Hradbách Street.
The cycle route has been separated from the pedestrian walkway, new greenery has been planted, and street furniture has been installed. The dominant feature is a new suspended gallery featuring an anti-slip glass floor with underlighting. In upcoming years, the embankment near the new University of Ostrava campus will also be revitalized.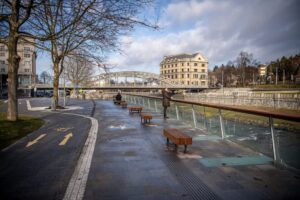 See HERE for more information on the embankment project.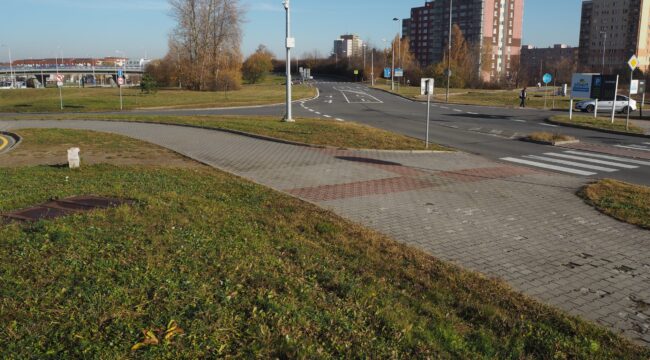 The Dubina terminal wil...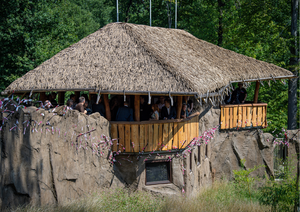 The latest project at O...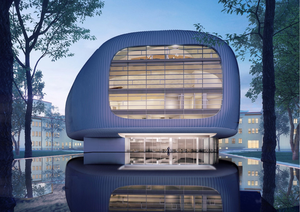 Ostrava's concert hall ... Revitalized historic sl...