Publikováno: 30.11.2021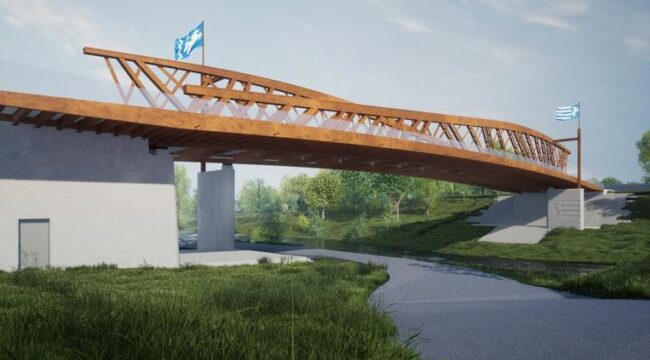 NEW BRIDGE OVER THE OSTRAVICE RIVER WILL BECOME A CITY LANDMARK
One of the current bridges over the Ostravice River, at Karolina in central Ostrava, is set to be replaced by a new structure designed by architect Roman Koucký. The new bridge will become a major landmark in a rapidly developing part of the city centre. The current bridge is in poor technical condition, and it is oversized for its purpose, so the decision has been made to demolish it and replace it.
The preparatory work was undertaken by Ostrava's Municipal Studio for Urban Planning and Architecture (MAPPA), and the winner of the tender was Roman Koucký's architectural studio koucky-arch.cz/.
The new bridge will be divided into three separate spaces. In the centre, there will be a two-lane road, which will be flanked on both sides by corridors for pedestrians and cyclists. The bridge will have the same elevation at both ends, and its highest point will be in the middle of the span. The current bridge is owned by the Moravian-Silesian Region, but it is located directly next to the Karolina quarter, which is currently undergoing a very dynamic process of development. Reflecting the key importance of this part of the city centre for Ostrava, the City has signed an agreement with the Region: the City will be in charge of the project, and the Region will contribute funding to it.
At first sight, the bridge appears asymmetrical, but in fact, it is based on a symmetrical structure. It will be built from steel – paying homage to Ostrava's history as a steelmaking centre. The steel will not require maintenance; it will develop a natural patina over time. The bridge will be supported on both banks by pillars featuring the emblems of the two parts of Ostrava that it will connect – a horse (the Moravian part of the city) and a mountain goat (Silesian Ostrava). The area under the bridge will be redeveloped to create scenic steps leading to a promenade running along the river embankment. The illumination system has been designed to minimize light pollution, and the upper part of the railings (made from hardened glass panels) will give pedestrians and cyclists excellent views of their surroundings.
The preparatory phase is scheduled to last until mid-2023. A tender will then be held to choose the building contractor. Construction work is scheduled for completion in 2025. The budgeted cost of demolishing the old bridge and building the new structure is currently max. 200 million CZK (excluding VAT).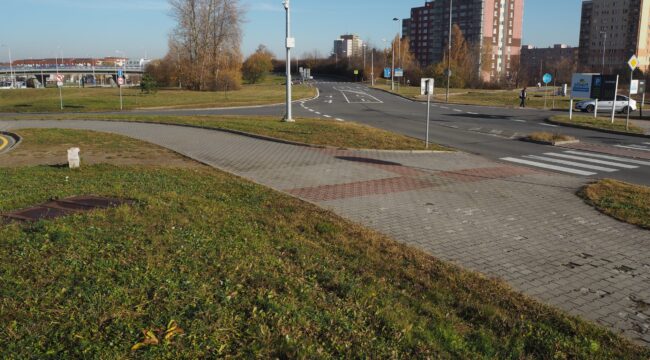 The Dubina terminal wil...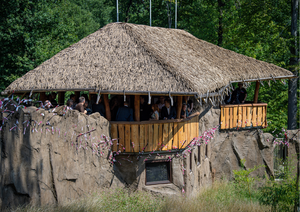 The latest project at O...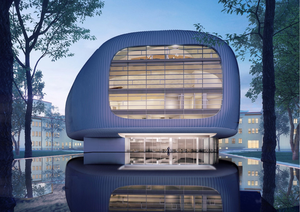 Ostrava's concert hall ... Revitalized historic sl...