/
/
Mošnov industrial zone welcomes an italian investor with plans to build a new factory
Publikováno: 28.04.2021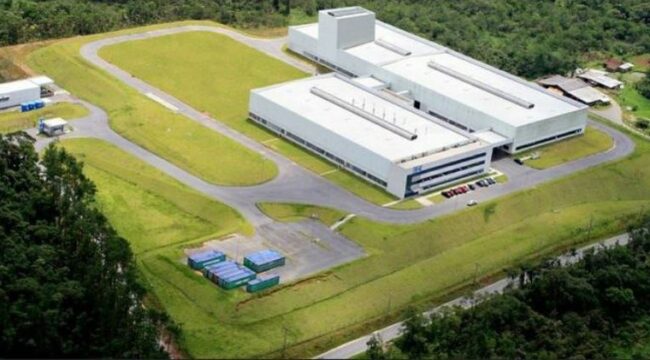 Mošnov industrial zone welcomes an italian investor with plans to build a new factory
The City of Ostrava is selling more of its land at the Strategic Industrial Zone in Mošnov. The buyer is the Italian investor IRCE, which will build a plant making copper and aluminium conductors for coils in electrical machinery. Construction of the plant will be completed by the end of 2030 at the latest.
The company is paying almost 27.6 million CZK (including VAT) for the land. The sale was approved by Ostrava's City Assembly at its session on 14 April.
IRCE is buying 50 000 m2 of land (5 hectares) from the City. After building the plant, the company will produce enamel-insulated copper and aluminium conductors for use in coil components, as well as CTCs (continuous transposed conductors). These components are used in the manufacture of electric vehicles (for motors, generators and transformers), household appliances and electronic devices. They are also essential in electricity generation and distribution. The company estimates that it will produce around 24 000 tonnes per year.
Ostrava's Mayor Tomáš Macura gave more details: "Although the difficulties caused by the COVID-19 pandemic have had a negative impact on many companies' strategic decision-making and future plans, we have succeeded in attracting the Italian company IRCE to the Mošnov Strategic Industrial Zone. After a lengthy period of detailed communication – which has not been easy in the current situation – we have recently reached an agreement with this investor. IRCE has committed to build a facility featuring smart automated production processes and the very latest technologies, which will require close cooperation with local research centres and the application of smart technology solutions."
It was during March 2020 that IRCE first expressed an interest in locating a new production facility at the Mošnov Strategic Industrial Zone. The zone covers a total 200 hectares, and occupancy is now over 70 percent. Almost 60 hectares at the zone are still available for buyers, of which the City of Ostrava has reserved around 51 hectares for a potential major strategic investor. Currently over 3700 people are employed by the companies based at the zone, and the IRCE factory site will add around 100 new jobs to this total.
The Italian investor chose the Mošnov site due to its strategic location not far from Ostrava, which will act as a distribution hub for most of the company's customers in Central and Eastern Europe (mainly in the Czech Republic, Poland, Slovakia and Hungary).
IRCE Chairman Fillipo Casadio explained the company's plans: "Our Czech plant will feature the most advanced technologies and equipment for Industry 4.0, meeting the most demanding requirements for energy efficiency and environmental protection. It will create new jobs for operators of sophisticated machinery across the full range of wire production processes: rolling, heat treatment, application of insulation films, hardening, winding, quality control, and packaging. These processes will require highly qualified operating staff."
IRCE's new production plant will have a built area of 27 000 m2 (2.7 hectares), and it will include premises for production, assembly, maintenance, storage and office space. The investor has given a contractual commitment that its processes will have zero impacts outside the boundaries of the production site. Production will operate on a continuous basis, with three shifts per day, seven days a week.
IRCE was established in 1947 in the Italian town of Imola. It was floated on the Italian stock exchange in 1990. The company has a total of nine production sites in six countries (Brazil, Germany, India, Italy, Netherlands, UK), and it is currently building a new plant in China. IRCE's total production is around 60 000 tonnes per year.
One of the first major investors to arrive at the Mošnov Strategic Industrial Zone (in 2006) was Mahle Behr Ostrava, which remains one of the largest employers at the zone. Other important companies based in Mošnov include Plakor Czech, Cromodora Wheels, Mobis Automotive System Czech and more.
Photo: For illustrative purposes only. Irce in Brasil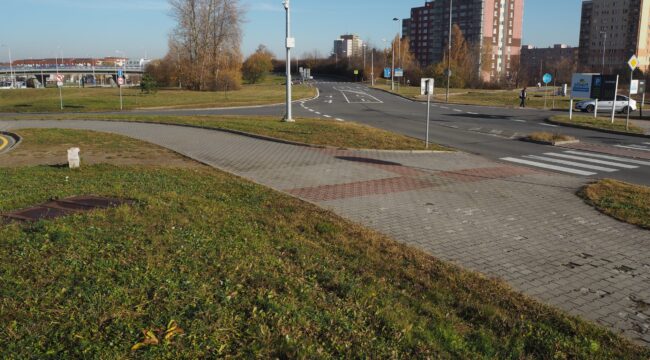 The Dubina terminal wil...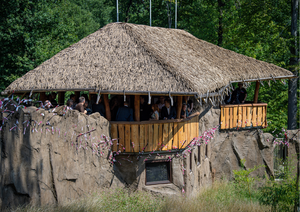 The latest project at O...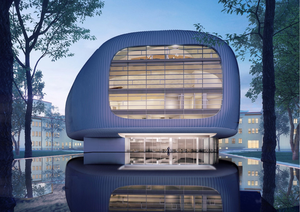 Ostrava's concert hall ... Revitalized historic sl...