Publikováno: 15.09.2022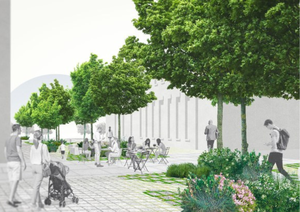 Masná Street is set to undergo a complete redevelopment
A complete transformation awaits Masná Street in Ostrava's city centre, close to the historic former slaughterhouse that has now been converted into the Plato contemporary art gallery. Currently the street is a dead end, but it will be extended to create a link to Stodolní and Janáčkova Streets. The contractor began work at the site on 8 August 2022, and the project is scheduled for completion by the end of the year. The public space between the gallery and the planned Rezidence Stodolní development is already beginning to take shape.
The extension of Masná Street is another step towards the eventual creation of a new city quarter centred around the Plato gallery – an ambitious project that is already starting to become a reality. The gallery and the new apartment block on Janáčkova Street are now complete, and work will soon begin on the Rezidence Stodolní project. The City is actively seeking out investors to develop other building plots, in order to ensure that these too become sites of high-quality urban architecture.
The new extended Masná Street will have traffic in both directions, plus a cycle corridor running alongside it in the direction from Českobratrská Street. There will be parking spaces on one side of the street, and the other side will have a pavement for pedestrians, flanked by beds of perennial plants. Trees will be planted next to the parking spaces, and there will also be underground bins for sorted waste.
The street will give direct access to the public space between the gallery and the planned Rezidence Stodolní development, which is being built by Linkcity Czech Republic and will offer attractive modern city-centre apartment living (scheduled for completion in 2026). The large grass area outside the gallery will be divided into smaller "islands" of greenery near the new residential development. Trees will be planted at irregular points, and pedestrian walkways will be designed to allow grass to grow between the paving stones; all these features will create a delightful impression of an "urban woodland", encouraging people to use it as a place of rest and relaxation.
Visualisation: Linkcity Czech Republic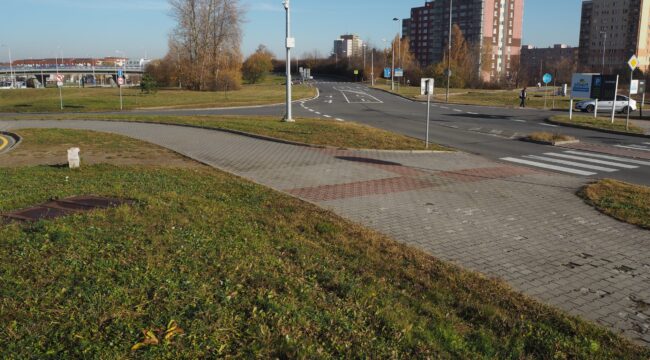 The Dubina terminal wil...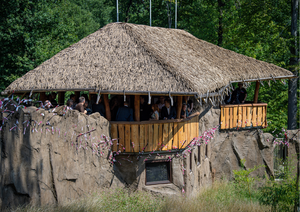 The latest project at O...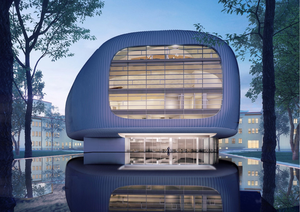 Ostrava's concert hall ... Revitalized historic sl...