Publikováno: 27.02.2022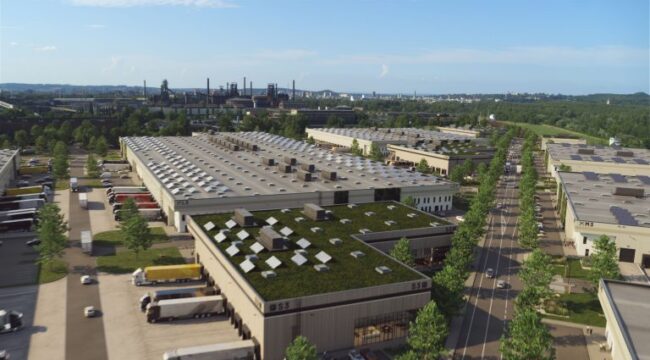 A new commercial and industrial park will be built near the Lower Vítkovice complex
The developer P3 has launched construction of a brand-new commercial and industrial quarter called P3 Ostrava Central. The development is located on a brownfield site at the edge of the Lower Vítkovice area, and P3 is currently making preparations for a road link and three new buildings. The first ever tenant at the new complex will be Linde Material Handling Czech Republic.
Tomáš Míček, the head of P3's operations in the Czech Republic, explained the importance of the project: "We are giving a new impulse to a location which for many years was marginalized – despite being situated on the edge of Ostrava's central core. This formerly blank space on the map will be transformed into a brand-new complex providing opportunities for jobs and enabling businesses to grow. The entire area will be opened up to the public, and it will be fully integrated with the city's wider infrastructure."
The developer was granted the necessary construction permit at the end of last year. Work is now underway to construct three separate halls. The basic structure for hall L1 is already in place; the structure will cover an area of 28 000 m2. Adjoining it there will be a smaller hall (XS3, with an area of 2 200 m2) and a short distance away there will be a separate hall (XS1, 1 200 m2). Aleš Zacha, the head of development for P3 Czech Republic, explained the purpose of the buildings: "The smaller halls will be particularly suitable for retail, offering an excellent opportunity to combine warehousing premises with showrooms. The larger hall will be mainly used for warehousing, logistics and light manufacturing."
P3 Ostrava Central will feature state-of-the-art logistics technologies
Hall XS3 already has its first tenant: Linde Material Handling Czech Republic is the first company to sign a rental contract at the park. The company's new North Moravian branch will provide a wide spectrum of services including sales of new trucks, intralogistics solutions, robotic trucks and automated systems. It will offer a range of logistics and handling machinery for short-term hire – such as forklift trucks, narrow-aisle trucks, and mobile platforms for use on construction sites. The branch will have a total internal area of 2400 m2, and it will include a servicing centre with state-of-the-art equipment. There will also be an outdoor area covering almost 2 000 m2, which will be used for parking (including electric vehicle charging points) as well as displaying equipment for hire. Linde Material Handling expects to move into the new premises at the beginning of August 2022.
Pavel Osička, the commercial director for Linde Material Handling Czech Republic, explained why the company chose P3 Ostrava Central: "We wanted modern, bespoke-designed premises which will enable us to expand our operations in North Moravia. We were looking for a site where we would be visible and easily accessible to our customers – who not only use handling equipment, but also keenly follow new trends in intralogistics, robotization and automation. We are delighted that our employees will benefit from a modern working environment, with easy access both by car and by public transport."

Michal Barthell from Space Brokers (which mediated Linde's deal with P3), summed up the advantages of the site: "Potential tenants are more interested than ever before in sustainability. Linde Material Handling is no exception; the company particularly appreciates the fact that the P3 development is revitalizing a former brownfield site – as well as the fact that the hall is fully compliant with BREEAM Excellent parameters."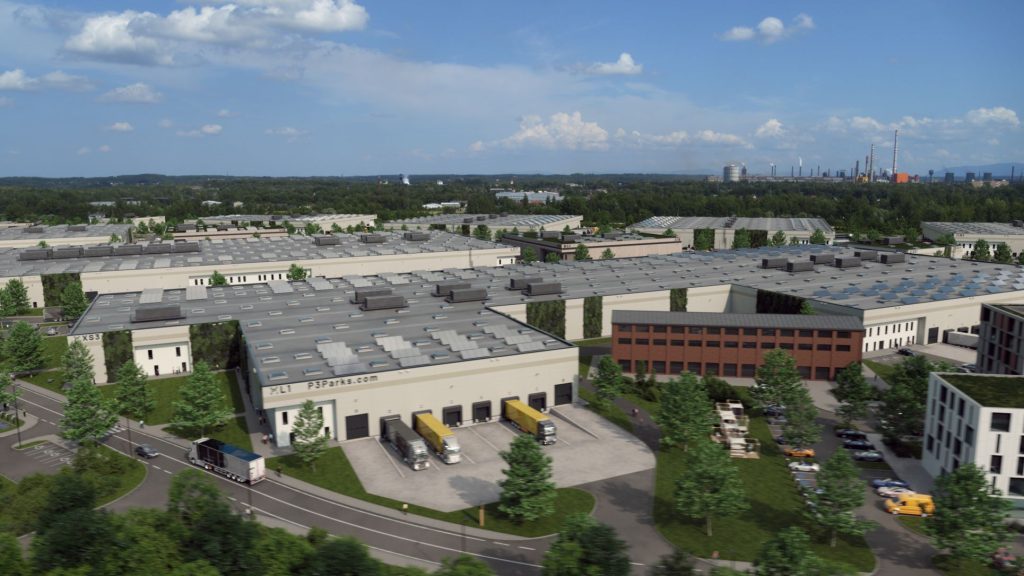 City logistics, e-commerce, showrooms, manufacturing, and offices
The site is bounded by two major arterial roads (Místecká, Rudná), the Ostravice River, and the Lower Vítkovice complex. It covers a total area of 44 hectares, and 160 000 m2 of this area will be built up; on completion, the site will have 16 high-quality buildings of various types and purposes. P3's Aleš Zacha added:
"The new complex will offer facilities for city logistics, e-commerce, showrooms, pick-up points, as well as light manufacturing, R&D centres and offices. Units for rental will range from 1 200 m2 up to 30 000 m2, and the layout of the units will be flexible, enabling customized solutions to be applied."
The project to transform the site – a former industrial storage depot – into a modern commercial and industrial quarter was authored by the architect David Kotek from Projektstudio. It includes the addition of previously absent urban infrastructure to integrate the site with the surrounding area. The development will retain some traces of the original industrial facilities, as well as adding new greenery. The project is scheduled for completion later this year.
Who is P3?
P3 is a long-term owner, manager and developer of industrial real estate across Europe. It currently has over 6.4 million m2 of rentable premises, plus 1.6 million m2 of land prepared for immediate construction at a range of key logistics locations. P3 operates in 11 countries, and it has been building and investing in Europe for more than two decades. The company is based in Prague, and it employs over 200 people at 11 branches in major European cities, where it offers integrated services for development and facility management.
In the Czech Republic, P3 owns and manages a total 87 units at 16 industrial parks, with a total rentable area of almost 1.4 million m2. All these parks are in strategic locations, with excellent access to key road infrastructure.
More information is available at www.p3parks.com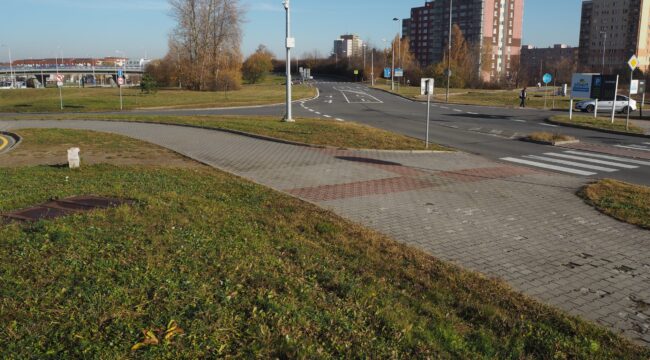 The Dubina terminal wil...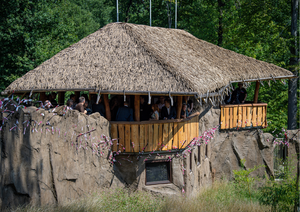 The latest project at O...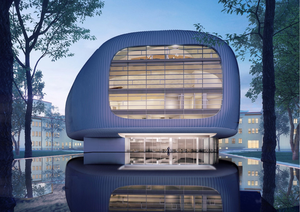 Ostrava's concert hall ... Revitalized historic sl...